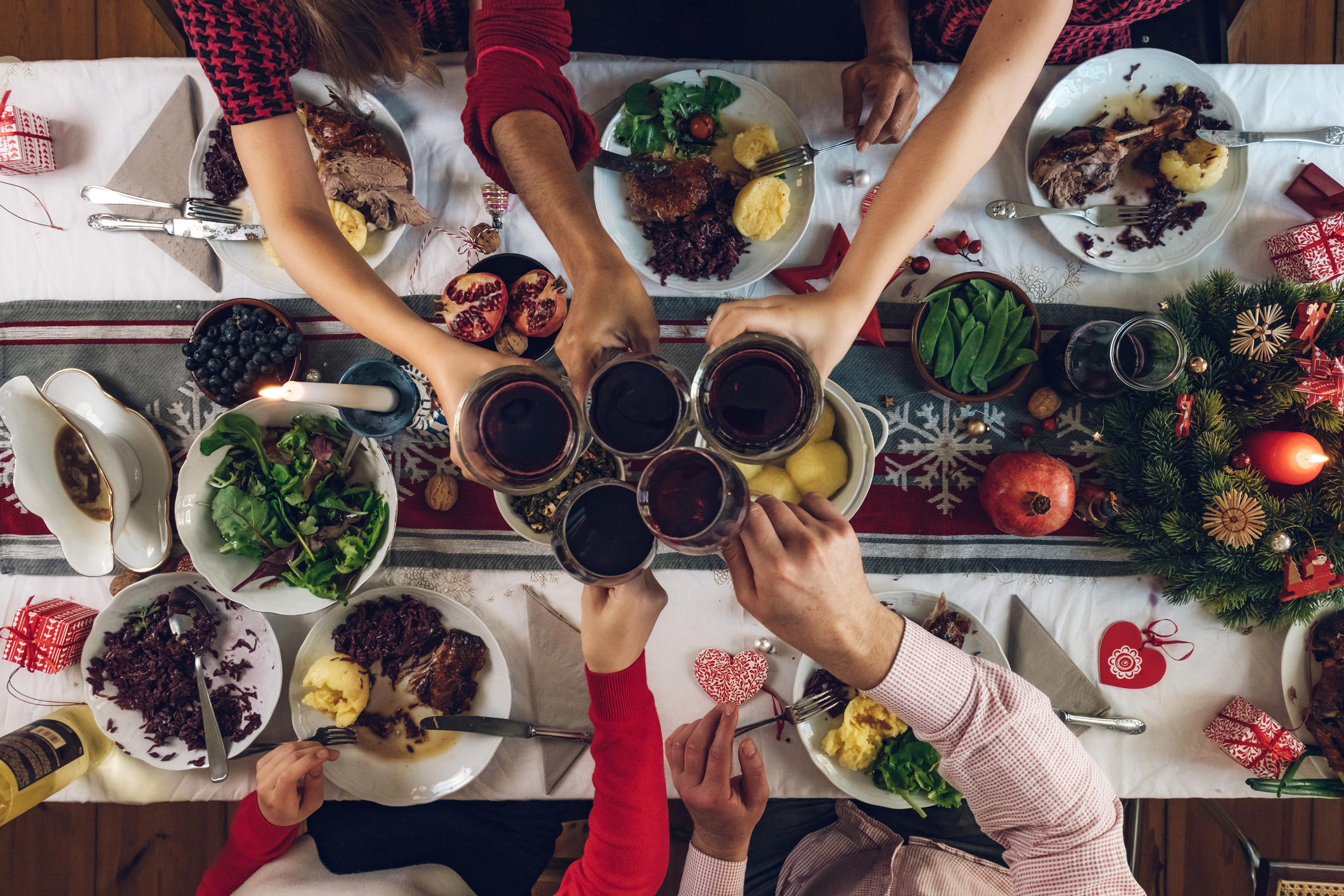 It's easy to over-indulge over the Holidays: between parties and family lunches we all get carried away! But getting back on track couldn't be easier, thanks to Patrick Holdford's tips to kick-start a liver detox.
You may be wondering why the liver is such an important organ in the body. In fact the liver is the greatest multi-tasking organ, and as a result its function – or dysfunction – has an incredibly important impact on our health; the following are the liver's main functions:
Breaking down and eliminating toxins.
Breaking down and eliminating excess hormones.
Balancing blood sugar.
Producing bile.
Storing nutrients.
Some of the benefits of embarking on a liver-detox program such as Patrick's are: increased energy and vitality, clearer skin, freedom from digestive complaints, regular bowel movements, fresh breath, and clearer sinuses.
So, what are the main tips for a good liver detox? You may call them THE SIX GOLDEN LIVER-DETOX RULES:
Drink eight glasses of water or fluid every day
Have a tablespoon of ground seeds every day
Have a serving of our Super Greens Mix every day
Have a serving of cruciferous vegetables (broccoli, Brussels sprouts, cabbage, cauliflower or kale) every day
Have a garlic clove, a small onion, shallot or four spring onions every day for their sulphur content
Have one superfood juice or smoothie every day
You will also want to make some new GOOD HABITS, to be sure of maximum health at all times:
Drink eight glasses of water each day
Eat the big five superfoods each day
Maximise your intake of anti-ageing antioxidants
Take detoxifying supplements
Do detoxifying exercises each day
To help you get started on your detox journey, here's a couple of juice and smoothie recipes – both delicious and antioxidant!
The Invigorator Juice
The berries not only sweeten the otherwise too-tart grapefruit but their vibrant colour also provides phyto, or plant-based, nutrients like flavonoids, which help to fight infection. Phytonutrients in grapefruit called limonoids also promote the formation of the detoxifying enzyme glutathione-S-transferase, to help inhibit tumours.
SERVES 1
1 pink grapefruit
a handful of berries (such as blueberries, raspberries or strawberries)
The Skin Nourisher Juice
Simple and sweet, this mixture is extremely good for the complexion thanks to the vitamin C in the apple, from which the body makes collagen, and the beta-carotene in the carrot, which helps disarm free radicals to prevent wrinkles and sun damage. You could also use this as a base to which you could add any other ingredients such as lemon juice and ginger, or celery and cucumber.
SERVES 1
1 large apple
1 carrot
The Berry Tasty Smoothie
This dairy-free smoothie gets its rich, creamy texture from the tahini (sesame seed paste), which also provides protein to keep your liver detoxing efficiently. Vary the flavour by using strawberries or blueberries instead of raspberries, or a mixture of all three. Xylitol is a safe sugar substitute sourced from plants, which not only does not disrupt blood-sugar levels but is also naturally antibacterial to avoid tooth decay.
SERVES 1
75g (3oz) raspberries
1 tbsp tahini
3 tsp xylitol
100ml (3½fl oz) water
The Cool Caribbean Smoothie
Bananas are full of the blood-pressure-lowering mineral potassium. They are also full of fibre for aiding the digestion and the fat from
the coconut is used as energy rather than being stored as fat.
SERVES 1
1 banana
a large handful of strawberries
150ml (5fl oz) coconut milk (shake the can before opening, as it separates)
3 ice cubes
The above is adapted from The 9-Day Liver Detox: The definitive detox diet that delivers results by Patrick Holford and Fiona McDonald Joyce.