Olive oil, the new superfood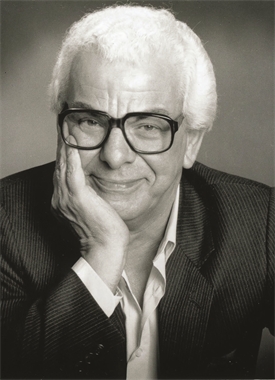 Modern research shows that there is a very strong scientific basis for claiming that the food known to the ancient Greeks as the 'gift of the gods' and dubbed by Homer as 'liquid gold' is indeed a superfood with massive nutritional health benefits.
After decades of fast food, processed meals and the industrialisation of our eating habits, there is a quiet revolution occurring in many kitchens. Commentators and authors are questioning the safety of modern methods of food production and exposing the damaging consequences of rising levels of obesity and ill-health. As a result, we are beginning to see a return to a pattern of eating that uses fresh produce and is free from added sugars, salts and preservatives.
Incorporating plenty of extra virgin olive oil to a rich variety of fresh fruit and vegetables, nuts and seeds, wholegrain cereals, fish and poultry can enhance the health qualities of all these ingredients. Furthermore, olive oil has some intrinsic benefits to your health:
It helps reducing blood pressure: Combining olive oil with green salad vegetables rich in nitrates produces nitro fatty acids which can reduce blood pressure.
It helps reduce glycaemic load: Eating olive oil with carbohydrate foods can decrease the absorption of sugar and so reduce the glycaemic load of a meal.
It preserves Omega-3: Cooking fish in olive oil protects the heat-sensitive Omega-3 polyunsaturated in the fish from breaking down.
It improves nutrient absorption: Cooking vegetables rich in fat-soluble vitamins with olive oil produces more beneficial, easily absorbable nutrients than if cooked separately.
It helps reducing harmful compounds: Marinating meat in olive oil reduces the production of harmful compounds on cooking.
A versatile ingredient that can be paired beautifully with lentils – with a wide variety of antioxidants in curry spices, such as the curcumin in turmeric, the softening of lentils in the presence of extra virgin olive oil maximises the absorption of the nutrients in the dish. Lentils contain fibre and also are a great source of folate, important for a healthy heart. Micronutrients, such as magnesium and iron, are also present in significant amounts.
CURRIED LENTILS (serves 4)
This vegetable curry can be served just as it is with other curried dishes or it can be diluted with vegetable stock to make into a type of mulligatawny soup. Simply puree in a blender or rub through a sieve and serve garnished with a squeeze of lemon juice and some snipped chives. I sometimes make a much thicker version with less water to mix with cooked rice or to stuff into baked vegetables.
INGREDIENTS
4 tbsp extra virgin olive oil
1 onion, peeled and sliced
1 garlic clove, peeled and chopped
1 thick stick lemon grass
1 tbsp medium-strong curry powder
75g red or green split lentils
2 leeks, trimmed and chopped
1 red pepper, seeded and chopped
2 tbsp raisins
500ml water
1 tbsp tomato puree
freshly ground black pepper
For the garnish: juice of l lemon and 2 tbsp freshly snipped chives
Heat the olive oil in a pan and gently fry the onions, garlic and lemon grass until golden in colour.
Add the curry powder and continue to fry for another minute or so.
Add all the remaining ingredients and bring to the boil. Cover with a lid and cook over a low to medium heat for 15–20 minutes.
Check to see that the mixture is not boiling dry and stir from time to time. Alternatively, if the mixture is a little too thin for your purposes, thicken by boiling fast, uncovered, again stirring all the time.
Remove the lemon grass and sprinkle with lemon juice and chives to serve.