Sweet, healthy Easter recipes for busy mums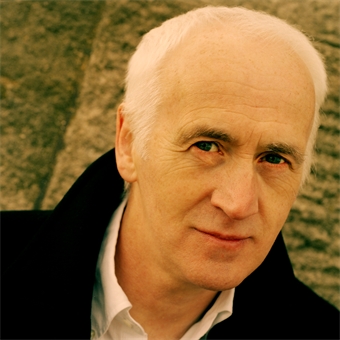 Do you have Easter eggs lying around, tempting you? Don't worry, you can still feel virtuous and get your sweet-tooth fix with these delicious recipes from The Stay Strong Mummy Fitness Plan by Kimberley Welman and Victoria Reihana.
Simply Raw Choc Almond Slice
This treat fits perfectly with the healthy lifestyle you're aiming to achieve. And, as a bonus, it's a healthy and super-yummy alternative to cake in kids' lunch boxes too. Perfect for an occasional treat, this raw slice can be made in just 10 minutes. You can buy toasted almond meal (ground almonds) or pop it in the frying pan and toast it yourself. Even though this is not essential, it brings out the almond flavour. With the added dark chocolate on top, the kids think they are eating a chocolate bar. What a sneaky way to indulge in a healthy treat.
MAKES ABOUT 20 SQUARES
What's in it?
1 cup (100g) almond meal (ground almonds),
toasted briefly in a frying pan
1 cup (130g) almonds, soaked in water overnight
5 dried pitted medjool dates
¼ cup (55g) tahini
¼ cup (50g) coconut oil, melted
1 tbsp rice malt syrup
1 tsp vanilla paste
Topping
85g dark, 70 per cent
cocoa solids chocolate, melted
Line a 20 x 20 x 2.5cm square (or similar sized) tin or plastic container with baking paper. Put the almond meal, soaked almonds and dates into a food processor and blitz until the almonds become fine and are mixed with the almond meal.
Add the tahini, coconut oil, rice malt syrup and vanilla paste. Blitz again until the ingredients combine and clump together. Remove and press evenly into the prepared tin, then freeze for approximately 2 hours or until set. Meanwhile, melt the chocolate in a heatproof bowl over a pan of gently simmering water, making sure the base of the bowl doesn't touch the water. When fully melted, spread the chocolate evenly onto the almond base, then return to the freezer to set. Once set, remove from the tray and cut into small squares. Store in an airtight container in the freezer for up to two weeks (if you can resist them for that long!).
Tip: Line the tray with glad wrap/clingfilm: the base will lift outsuper-easy when removed from the tray.
Mango Maca Protein Smoothie
Having smoothies for breakfast three to four times a week has done more than give us back time; they have boosted our energy levels, made us feel fuller for longer and helped us to drop kilos without losing important muscle. Smoothies also
improve digestion, reduce bloating and keep things regular. If you haven't heard of the wonder plant maca, you are missing out. It has been used for centuries as a healing food, to boost energy and improve immunity. Maca is also said to have an adaptive response, which means that it helps our bodies adapt to stress. Its pleasant malt taste goes perfectly with mango in a smoothie. This drink is a wonderful superfood snack when you're having one of those hectic days. Put the ice, if using, banana, mango, protein powder, coconut water, maca powder, honey and cinnamon into a blender or food processor. Blitz until smooth and creamy, then serve.
SERVES 1
What's in it?
1 small handful of ice (if using fresh mango)
½ frozen, sliced banana
½ fresh mango or 1 cup (150g) frozen mango
1 scoop natural protein powder
1 cup (250ml) coconut water or coconut milk
1 tsp maca powder
1 tsp raw honey (optional)
1 tsp ground cinnamon
Put the ice, if using, banana, mango, protein powder, coconut water, maca powder, honey and cinnamon into a blender or food processor. Blitz until smooth and creamy, then serve.
Tips:
Add more coconut water or milk, if you prefer a thinner consistency.
You can substitute the coconut water for almond milk, if you prefer.
Top with your favourite fruit and drizzle with honey.
Kimberley Welman is a stay-at-home mum, entrepreneur and founder of the online parent's support forum and blog 'Stay Strong Mummy'. Prior to having children, Kimberley enjoyed a twelve-year career as a Senior Public Relations Consultant for one of Australia's longest serving corporate communication firms. Victoria Reihana  is a mum of two, an entrepreneur, and certified holistic health coach. She is the founder of health food brand Vitality Nutrition. In addition, she is certified in Fitness and Personal Training, Metabolic Precision Body Transformation System, Science-based Prescription for Muscle Building, Australian Kettle Bell Training, and is also an RPM Instructor.