The four-step plan for sticking to your diet over Christmas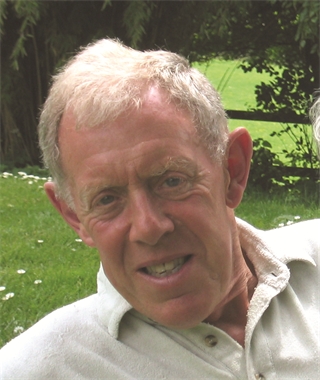 Are you feeling anxious about how you're going to stick to your diet over Christmas?
The social pressures of the season, the stress Christmas tends to bring, and the pervasiveness of less-healthy drinks, treats and desserts make it mega-hard to resist temptation. Aside from the weight-gain that comes with so much eating and drinking, the bloating, lethargy, breakouts and sleep disruptions can make it  very difficult to get back on track come January.
 So when it comes to Christmas, you need a plan to keep you on track throughout the hustle and bustle of office parties, family gatherings and special dinners.
In this extract from Food Freedom Forever, Melissa Hartwig shows you how to deal with the biggest challenge when it comes to staying on track: friends and family.
Christmas is a time to reconnect with family and friends, some of whom you see just once a year. Unlike your close friends and co-workers, these people may not know about the changes you've been making every day to improve your health, so your new dietary habits may be surprising or confusing to them.
To make sure you stay on track without hurting anybody's feelings or provoking awkward questions, try this specific four-part game plan designed to help you manage conversations with family and friends.
STEP 1: Well before Christmas, schedule time to speak with key family members about your commitment to new healthy habits over the holiday, and share your personal reasons for wanting to stick to it. Now is not the time to quote a scientific study or come out of the gate defensively. Speak from your heart. Share your struggles with food, the success you've had with you new Food Freedom plan, and why you need to stay committed to taking care of you during the holidays.

STEP 2: After you have their support, it's time to consider what they're planning to serve and how that fits in with your new healthy eating plan. Focus on the foods you will be eating, not all the stuff you won't be. Ask about the menu, and think about what you'll be able to eat and what you'll want to pass up. Then create a plan with your family to make their dishes a good fit for you. Find the common ground for them, and all of a sudden this Christmas dinner actually sounds pretty easy.

STEP 3: BYOSD (Bring Your Own Side Dish). Since you'll now have a good idea of what will be served, tell your family that you'd really like to contribute to the gathering. This works especially well with dessert. Bring a fruit-based, gluten-free or dairy-free dessert that also fits your healthy eating plan, and make enough for everyone to enjoy. You can never have too many desserts, and chances are people will appreciate having at least one lighter, healthier offering.

STEP 4: Relax and roll with it. Come the big day, if your mother forgets and puts croutons in the salad or pours gravy on your turkey, don't make a big deal about it. Unless you have a serious sensitivity or allergy to a particular ingredient, just scrape off the gravy, or eat around the croutons.

Finally take a moment during dinner to compliment the chefs and say a heartfelt thank-you to your family for supporting you in your commitment. They will appreciate hearing how grateful you are and will be far more likely to stay supportive of your new, healthy habits if you show them how much it means to you.
This extract has been adapted from the New York Times bestseller Food Freedom Forever, available to download as an ebook now.
'A practical, realistic, compassionate – and even funny – guide to establishing a new relationship with food' Gretchen Rubin, bestselling author of The Happiness Project