Homemade Christmas Gifting Day Eight – Sugar Free Chocolate Cake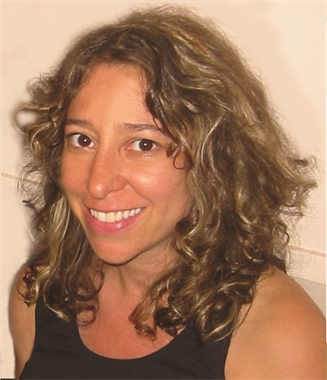 Day eight and we're thinking about sugar-free treats. Choosing a gift for someone who is unable to consume sugar can be tough. The conventional choice of store-bought treats isn't an option, leaving you hopelessly wandering the shops during the festive rush. So, why not bake your own sweet treats for your sugar-free friends to happily enjoy this Christmas?
This rich but sugar free chocolate cake is enough to make the Christmas of any of your loved ones who need to maintain a sugar-free diet. Why not try adding a black cherry fruit spread to the centre for an extra Christmas twist? Xylitol is used to replace the sugar in this recipe, and is safe to use if you're baking for an individual who is following a diabetic diet.
Ingredients
150g (5oz) plain flour
1 teaspoon bicarbonate of soda
2 teaspoons cream of tartar
175g (6oz) butter, softened
175g (6oz) xylitol
3 eggs
25g (1oz) good-quality cocoa powder (not drinking chocolate)
2 tablespoons milk
Plus, fruit spread: raspberry seems to go especially well with chocolate
Extra xylitol and cocoa to finish
Grease two 18cm (7in) loose-bottomed sandwich tins
Preheat the oven to 160ºC (fan ovens) or equivalent
Method

1. Add the raising agents to the weighed flour.
2. Whizz the butter and xylitol together in a food processor until combined and fluffy.
3. Sieve some of the flour and raising agents in a layer over the mixture and then add the eggs.
4. Sieve in the rest of the flour and raising agents and the cocoa. Whizz again.
5. Add the milk and whizz until smooth and glossy. (You may need to scrape the mixture down from the sides a couple of times with a flexible spatula.)
6. Pour into the prepared cake tins using a flexible spatula to help all the mixture out.
7. Bake in the middle of the oven for 18–20 minutes until the cakes are risen and a skewer inserted comes out clean.
8. Allow the cakes to rest in the tins for a few moments and then carefully loosen the edges with a small palette knife: they should be starting to contract away from the sides of their own accord.
9. Transfer the cakes gently onto the cooling rack.
10. Once the cakes are cool, spread one with your chosen filling; position the other on top, and sieve Chocolate Dust over it.
With limited availability of sugar-free treats, anyone following a strict diet is sure to appreciate this delicious feast of chocolaty goodness. The structure of the recipe is not too unlike a regular chocolate cake, making it simple to follow. Just bear in mind that the cake may look a little different in texture. Don't forget to relish the festive fun by coating your finished product in colourful, Christmas decorations!