What's the secret to Danish happiness?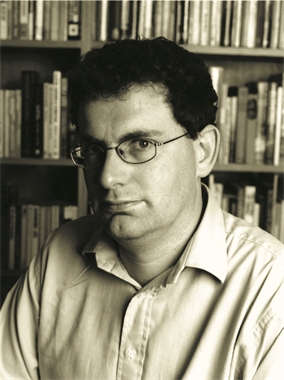 Authors of The Danish Way of Parenting Jessica Joelle Alexander and Iben Dissing Sandhal have found the answer to the secret to Danish happiness – it's the way the way parents raise their kids.
Denmark, a small country in the north of Europe famous for Hans Christian Andersen's fairy tale "The Little Mermaid," has been voted as having the happiest people in the world by the OECD (Organisation for Economic Co- operation and Development) almost every year since 1973.
1973! That's more than forty years of consistently being voted the happiest people in the world! If you stop to think about that for a second, it's a staggering accomplishment.
Even the new World Happiness Report that was recently launched by the United Nations has seen Denmark top the list every year since its inception. What is the secret to their consistent success?
Is it the size of their social system, their houses, or their government? It can't be the high taxes or the cold, dark winters, so what gives?
After many years of research, we think we have finally uncovered the secret of why the Danes are so happy. And the answer, quite simply, is in their upbringing.
The Danish philosophy behind parenting and their way of raising children yields some pretty powerful results: resilient, emotionally secure, happy kids who turn into resilient, emotionally secure, happy adults who then repeat this powerful parenting style with their own kids. The legacy repeats itself, and we get a society that tops the happiness charts for more than forty years in a row.
Through this amazing journey of discovery, we have decided to share this with you, in our book The Danish Way of Parenting. In this step-by-step guide, our goal is to help mothers and fathers who are about to embark on or have already begun one of the most challenging and extraordinary jobs in the world.
Using the easy- to- remember acronym PARENT – play, authenticity, reframing, empathy, no ultimatums, and togetherness – we examine some of the tried- and- true methods that have been working for parents in Denmark for more than forty years.
Play Why free play creates happier, better adjusted, more resilient adults.
Authenticity Why honesty creates a stronger sense of self. How praise can be used to form a growth mind- set rather than a fixed mind- set, making your children more resilient.
Reframing Why reframing can change you and your children's lives for the better.
Empathy Why understanding, incorporating, and teaching empathy are fundamental in creating happier children and adults.
No Ultimatums Why avoiding power struggles and using a more democratic parenting approach fosters trust, resilience, and happier kids.
Togetherness and Hygge (Coziness) Why a strong social network is one of the most important factors in our overall happiness. How creating hygge (coziness) can help us give this powerful gift to our children.
Incorporating this method takes practice, patience, resolve, and awareness, but the outcome is well worth the work. If your goal is to raise the happiest people in the world, then read our book. The real secret of the Danes' success is inside.
Read more about the PARENT method in The Danish Way of Parenting by Jessica Joelle Alexander and Iben Dissing Sandhal.