The Top Ten Superfoods for Beautiful Clear Skin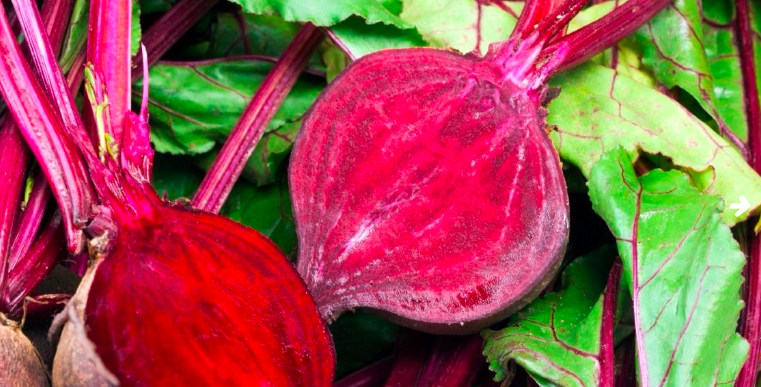 Ever heard of the saying we are what we eat? Well, that's certainly true when it comes to food and our skin. If we eat fatty, sugary foods, we're more likely to have greasy, spotty skin instead of flawless, fresh, clear skin. Eating a handful of superfoods and following a clear skin diet will help increase the appearance and overall radiance of our skin. By following some clear skin recipes, you can see just how easy it is. Dale Pinnock, otherwise known as the medicinal chef, knows just what yummy foods you need to eat to look and feel great!
1) Beetroot Great for anybody who is suffering with liver problems. The purple pigment in the vegetable comes from a chemical called beta cyanin. This helps to speed up and improve the way the liver deals with waste materials. The better the liver is functioning, the better your skin will look.
2) Spinach This green veg is full of beta carotene, which is a powerful fat-soluble antioxidant. Not only does it penetrate the base layer of the skin, it restores energy, increases vitality and improves blood quality. But not only that, it's also a rich source of iron, manganese and magnesium, meaning it plays a central part in the function of red blood cells, as well as being an excellent source of vitamins K, A and C.
3) Prawns and shrimps The high zinc and selenium minerals in these shellfish are both very powerful antioxidants, which help protect all of the body's tissues – including the skin. Zinc not only regulates and normalises sebaceous glands, it also regulates the activity of white blood cells.
4) Tomatoes Rich in fat-soluble antioxidant lycopene, tomatoes are a very important part of anyone's diet. It naturally migrates into the fatty subcutaneous layer of the skin, where it protects against free radical change.
5) Red Onion There are many great things red onions can offer. Firstly, they are very rich in sulphur, which plays a vital part in the regeneration and strengthening of connective tissues. They also contain very powerful antioxidants called flavonoids. It is these compounds which give the onions their deep purple colour.
6) Sweet Potatoes Sweet potatoes are overflowing with the fat-soluble antioxidant, beta carotene. As the layer of skin, known as the collagen matrix, can often come under attack from different environmental influences, it is important to maximize our intake of beta carotene to reduce the extent of any damage that may occur.
7) Tuna No doubt about it, tuna is one of the best superfoods around. Not only is it a rich source of the wonderful nutrient omega 3, it is a lean source of protein and packed to the gills with vitamin B and zinc. This is especially important if you have oily skin, as zinc can tone this down.
8) Artichoke This fabulous skin food not only increases the production of bile in the liver (meaning a healthy working digestion system and ability to absorb dietary fats), it also reduces the cholesterol in the blood. It is an excellent source of vitamins and folic acid, as well as being low in calories and fat. An all round winner!
9) Chickpeas Like other beans, chickpeas are a good source of the mineral zinc, which can either help reduce the oiliness in skin or lubricate it if too dry. They're also a good source of protein and fibre. As fibre helps to keep the bowels moving, this removes waste materials from the body – excellent for weight loss diets!
10) Coconut Oil One of the newest superfoods, coconut oil has a unique combination of fatty acids, which have a great positive effect on your health. Some of these include weight loss and better brain function. Coconut oil has also been proven to increase energy levels and kill harmful pathogens, which can potentially help prevent infection.