How to Make Your Own Cider – the basics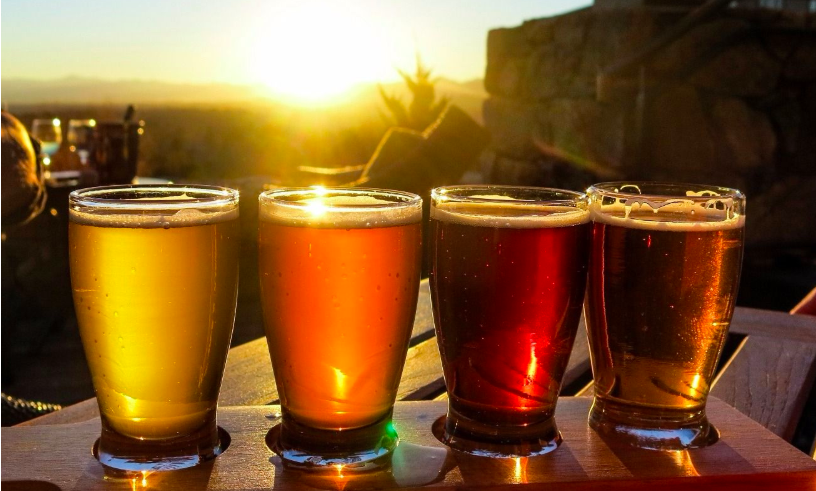 Love a fruity tipple and want to try making your own? Read on for the basics of making this apple based beverage….
1) How to make cider 
First up, it is important to know that the quality of cider depends on the type of apples you choose to use. Traditional cider is made up with 33% each of sweet apples, bittersweet and sharp.
After you've found your apples:
i) Crush the fruit
Cut each apple into halves or quarters and crush the remainder. A crusher or scratcher does not cost a lot, but extracts as much juice out of the apples as possible and creates a pulp, known as pomace or pommy.
ii) Press the pulp
Once you have the bulky pulp, transfer it into a presser to extract all the juice. Some can press as much as 20 litres at a time.
iii) Check the pH
Make sure the pH of your juice is between 3.9 and 4.0. Anything higher will destroy the fermentation process.
iv) Check the sugar level
If you're after a really strong cider, you need to be looking at 15% sugar. After all, it's cider you're making and not apple juice!
vi) Ferment the cider
Ferment it and bottle it up!
2) Making Perry
Perry is a similar drink to cider, but made with perry pears, which you need to use especially if you're after quality and taste. Perry is crisp and light, with a sparkling of bubbles on your tongue, and a slightly perfumed flavor. You make perry much the same way as cider, except after the crushing process, leave the pomace or pulp to stand for a while before pressing. This allows the brew to become cloudy.
3) How to brew beer 
There are a number of ways to brew your own beer, but the basic method is below:
i) Soak the barley
Soak ground malted barley in hot water. This produces a sweet wort, which is then mixed with hops, and produces hopped wort.
ii) Add the yeast
Once you add yeast to the hopped wort mixture and leave it to ferment, the beer matures in the bottle and sugar or carbon dioxide can be added for carbonation.
iii) Do I need any equipment? Invest in a beer kit.
This includes:
–  Large kettle
–  Long spoon
–  A fermenting vessel
–  Airlock and bung
– Syphon tube and bottles
– Caps, capper and some cleaner
If brewing from a malt extract, add to the above a large boiling pan and spare bag. If brewing from a mash, you'll need a water boiler and sparger, thermometer and hydrometer.
4) Making mead 
Mead has been around for a lot longer than cider and is one of the world's oldest alcoholic drinks. Yet despite this longevity, the recipe has hardly changed over the years.
The basic ingredients needed for making mead are:
1 packet of champagne yeast
1 teaspoon of yeast nutrient
1 teaspoon of acid blend
1.5kg of honey
5 litres of unchlorinated water
Method:
i) Boil the water.
ii) Add the other ingredients. Remove the water from the heat and add yeast nutrient, yeast energizer, and honey. Stir the pot until the honey and water have dissolved completely. With a hydrometer, make sure you have chilled your mixture down to 80 degrees. Add your yeast and stir vigorously.
iii) Ferment the mead.  Place the lid on your fermenter with the air lock attached and ferment for 2 – 3 weeks.