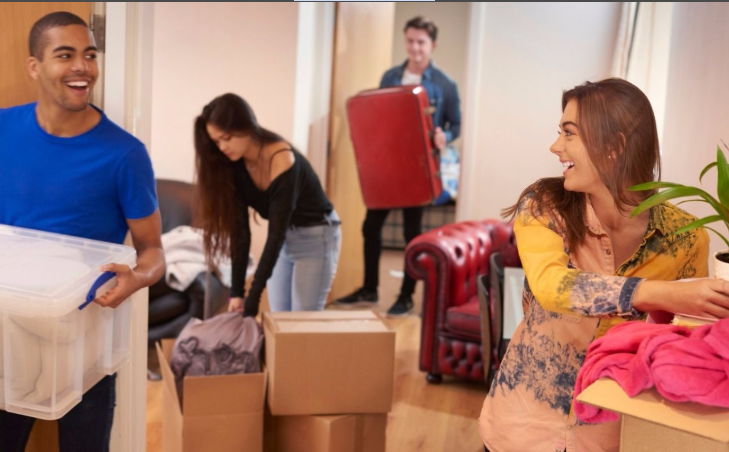 There comes a point in everyone's life when it's time to move away from the nest and start life in the adult world. But stepping out into the big bad world alone can be a scary thing. Aside from no more mum around to do the cooking or cleaning (ahem!), there are big responsibilities to face – like knowing what day to put the bins out, keeping on top of household bills and learning what Mr. Muscle does (nope, he's not a real person). Flatsharing can be great fun, even if you don't know your housemates or lodgers when you first move in. Think back to your uni days – or even your school days – when you didn't know anyone, but soon made friends for life. You need to take your time when finding a flatmate, but Rupert Hunt – the founder of SpareRoom.co.uk – has devised a book full of hints, tips and sound advice telling you how to find a housemate. Renting doesn't have to be a chore and thanks to the internet, it's now easier then ever to find somewhere to suit everyone. So whether you're after a flatshare in London, looking to live in Liverpool or want a room to rent in Reading, here are a few things to consider when looking for the perfect place….
What can I afford?
Different areas– especially cities – vary in price, so make sure you've worked out how much you can afford to spend on rent and bills each month.
Top tip: Always check whether the room includes bills.
What am I looking for?
If you've moved into shared accommodation, more often than not you'll be tied into a contract, which can be hard to get out of, so it's essential you're happy with where you are. If a busy house with four or five housemates isn't for you, perhaps look for a flat for two or three people, or think about becoming someone's lodger. Considering features that are important to you, like whether you need a parking space, an en suite or even a washing machine will also help you narrow down your property search.
Who do I want to live with? If living with friends isn't an option, it's worth bearing in mind the following when looking for a housemate/s:
–  Age: Do you want to live with people older, younger or the same age as you?
–  Relationship: Would you feel comfortable living with a couple?
–  Gender: Are you after a single-sex household or do you prefer a mix?
–  Occupation: Do you want to live with professionals or students?
–  Pets: Can you live with someone else's dog or cat?
–  Smokers: Are you after a smoke-free household?
–  Landlords: Would you feel comfortable living with the person you pay your rent to?
Top tip: Make sure you have met all the housemates before moving in.