Five Reasons to Cook Sous Vide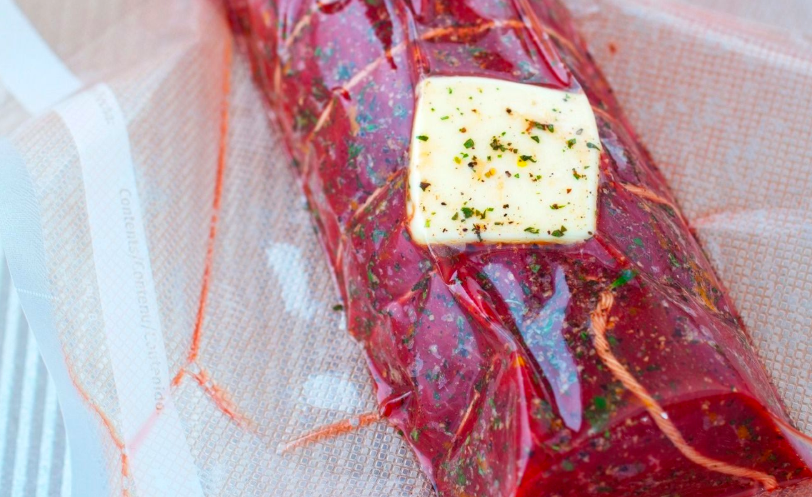 After appearing on cooking show Masterchef, it seems anyone can try their hand at the sous-vide. Some say it's a posh boil-in-the-bag, while others say it's a cooking phenomenon, but one thing's for sure; the sous-vide machine has got everyone talking! Celebrity chef Heston Blumenthal is a big fan of the souside supreme, which vacuum packs food in water at a controlled temperature. This method of water bath cooking means even the cheapest meats and fish can be turned into cuts so tender, they flake away, leading to tastier, more succulent food. If it's good enough for high-end, restaurant owning, professional chef Heston, then it's good enough for us. After all, who doesn't want to show off to their friends when it's your turn to host the next dinner party?
1) Cooking will never be the same again
Fillet steaks, salmon, chicken breast, venison – in fact meat and fish of all kinds, as well as fruit and vegetables, can be cooked with outstanding results. The food cooked by the controlled water temperature will come out tender, succulent and full of flavour.
2) It is perfect for busy lifestyles
Cooking in a sous vide machine can often take longer than in a conventional oven. But just in the same way that you would use a slow cooker, food cooked in a sous vide can be left to do its own thing, whilst you catch up on the Corrie omnibus! The three stages of using a sous vide (prepping and vacuuming, temperature fixing and the finishing touches) can all be separated by several hours – even days, which means for those with hectic lifestyles, they can plan ahead and won't need to spend long at all in the kitchen.
3) It brings back the fun
There's nothing worse then slaving over a hot stove after a long day at work, boiling carrots and stirring a sauce, making sure there are no lumps or bumps. Not only does a sous vide sound impressive, but it brings back the fun element to cooking. With such a versatile machine, you can unleash your creative genius and experiment with different foods and techniques, whilst always being guaranteed a good result.

4) You're guaranteed restaurant quality results
All foods will look like they have been steamed or poached, so you're guaranteed to make all your friends jealous when it's your turn to host the next dinner party. With no crisp, crunchy or crusty finishes to the food, you'll be fighting off all the questions of how you made a meal that not only looked amazing, but tasted fantastic too.
5) It's impressive
The sous vide machine is striking in appearance but with the added bonus of science and technology. Not only that, but it can turn cheap meats into a five-star meals, saving you a huge amount on your butcher's bill.