How To Make The Perfect Falafel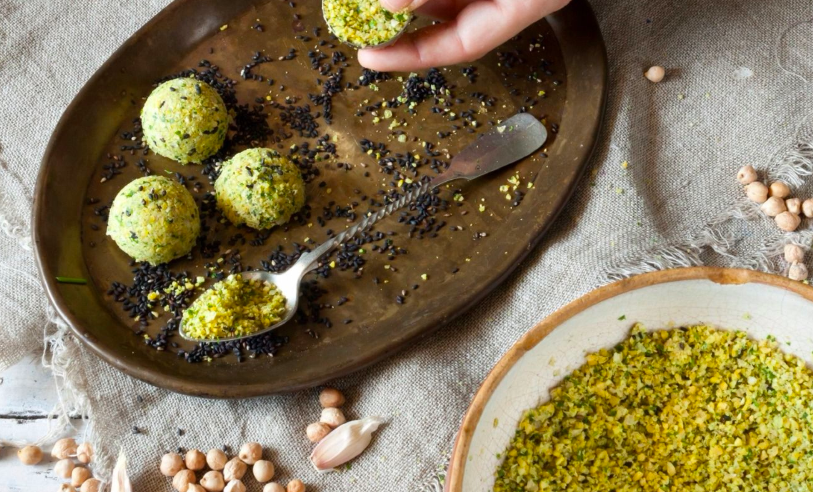 If you are someone who likes to cook authentic, delicious meals, then look no further than Lebanese food. Whilst there are lots of recipes from Lebanon to choose from, it is clear that the Lebanese are very big fans of vegan and vegetarian dishes – so it is perfect for those who are after a tasty, but healthy recipe, as well as those who simply just want to experiment a little bit with taste, colour and a completely different cuisine than what they might otherwise be used to. Lebanese meals are so delicious because they are full of vegetables, fresh fruit, pulses, nuts, herbs and spices and therefore lots of flavour, so it is clear to many that the Lebanese way of cooking is a great way of producing simply mouth-watering food. In fact, why not let yourself be inspired by the national cuisine of Lebanon the next time you're hosting a dinner party, as you are sure to discover lots of brilliant recipes that are easy to follow but which result in fantastic food that you will be only too pleased to give to your guests (and then save for dinner later on in the week!). Don't be daunted by trying a new cuisine, either – whilst creating pulse dishes and cooking with pulses may seem like a challenge to a new chef, as Mona Hamadeh's fantastic new cookbook shows, it is in fact very simple to do, with outstanding results. There is of course, however, one dish that instantly springs to mind when you think of Lebanon, and that's falafel. The question, though, is how to make it look and taste truly authentically Lebanese. So, want to know how to make the perfect (but unbelievably simple) falafel? Then get the plates ready, because it's time to cook!
1)  Soak chickpeas and broad beans overnight.
2)  Drain the chickpeas and broad beans, and finely mice together in a food processor.
3)  Add onion, garlic, herbs, coriander seeds, salt and pepper. Mix together until it forms a dough.
4)  Let the falafel mixture sit for a few hours to absorb the flavours before frying.
5)  When ready to cook, add baking powder to the mixture.
6) Break off small dollops of the dough and roll into little balls, slightly pressing between the palms of your hands to form small patties.
7)  Heat oil and deep-fry the falafel for 10 minutes over a medium heat, until they turn brown and are cooked in the middle.
8)  Drizzle with tahini sauce and serve with pickled turnips, tomatoes and chopped tomatoes.
9)  Add some Lebanese or pitta bread to make a wrap.
TOP TIPS
–  If broad beans are unavailable, use more chickpeas
–  Falafel mix can be frozen for up to 6months, but if you do this, don't add the baking powder until it is defrosted and you're about to start cooking.