How to Boil An Egg Perfectly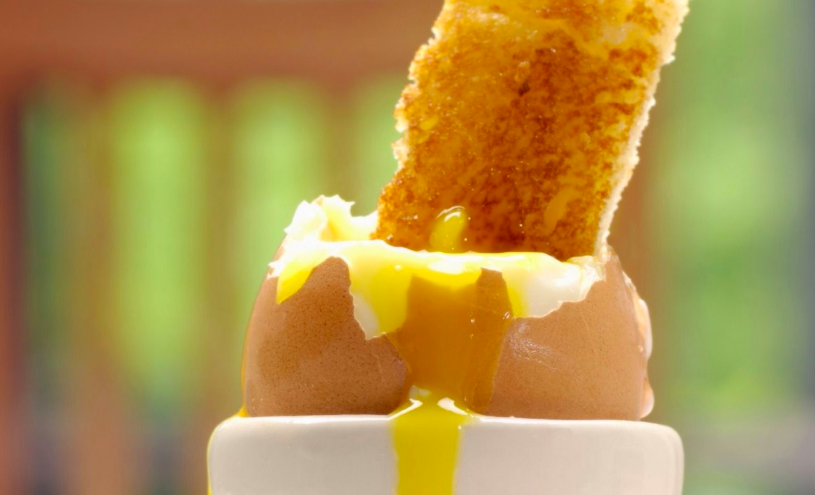 Eggs are amazing value, they're super easy to cook, they're quick to snack on and they also work well as a main meal for one. Eggs can be used in a number of different ways – from boiling to poaching to frying – which is perfect if you're a first time cook and your culinary skills only go as far as pricking the cling film layer on microwave meals! Cooking can be extremely daunting for the novice, particularly if you've never really experimented in the kitchen before and you aren't even sure you know how to do the basics!  However, there's no need to be scared, as it's very easy to produce good quality meals that involve very little effort on your part – even if you've never done it before.
No-one relishes the idea of slaving away over a hot stove with hundreds of pans bubbling away, especially when all you really need is a book with simple step-by-step instructions to create wholesome, flavoursome meals (such as eggs) in minutes. Start with the real basics (which, let's be honest, not everyone knows how to do!) until you gain the confidence to cook meals that involve a little more time and preparation, and impress all your friends with your newly gleaned culinary prowess in the process!
Cooking is one of life's real pleasures, and knowing how to do it properly is certainly a skill.  However, Jan Arkless's book is full of straightforward, easy-to-follow recipes for one, so whether you're leaving home for university, or to start a new job, if you find yourself suddenly faced with the task of cooking for one, Jan has all the recipes you need to know, including how to make perfect boiled eggs – which quite frankly is "eggs-cellent!"
Method:
1) Use an egg already at room temperature (take it from the fridge and it could crack).
2) Carefully place the egg into a small saucepan and cover with warm (not boiling) water.
3) Bring to the boil and turn down the heat before the egg starts rattling about in the pan.
4) Simmer gently
i) Soft-boiled
1) Carefully remove from the pan with a spoon and put into an egg cup.
2) Tap the top to crack the shell to stop the egg continuing to cook inside.
ii) Hard-boiled
1) Remove the pan from the heat and run under cold water to prevent a black ring forming around the yolk. 2) Peel off the shell and rinse in cold water to remove any shell still clinging to the egg.
Top tips:

-Prick the top of the shell once with a clean pin and the egg will not crack whilst cooking.
-Add salt to your water to seal up any cracks.
How long to cook eggs for:
Large/Medium soft boiled eggs: 3 mins
Large/Medium soft yolk, hard white: 4 mins
Large/Medium hard boiled: 10 mins